EXTENDED DEADLINE!
NYABPsi will award two students $225 each to attend the 53rd Annual ABPsi Convention for FREE!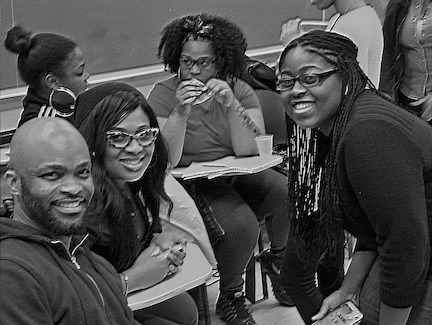 The New York Association of Black Psychologists is committed to promoting psychology as a major and as a profession. What better way to do so than by supporting students in attending the 2022 Association of Black Psychologists' Annual Convention, held virtually from July 20-23rd!
Interested in Applying?
There's still time to apply, the application deadline has been extended! All students (undergraduate and graduate) that are currently enrolled in school are eligible to apply. Preference will be given to students with active NYABPsi membership and prior involvement in NYABPsi events. The scholarship winner is expected to serve on one NYABPsi committee for a one-year period.
Interested students are required to submit:
Name, school, major/program, e-mail, and phone number.
An essay of up to 1,000 words addressing how the student's attendance at the ABPsi Annual Convention will benefit their professional, personal, and educational development. This essay must also discuss how the student plans to make a contribution to the New York Chapter of the Association of Black Psychologists.
The above-mentioned information must be e-mailed by Friday, July 8th, 2022 at 5pm to [email protected]. Scholarship winners will be announced by July 13th.
Don't miss out on this opportunity!
The ABPsi International Convention provides an outstanding educational program, which includes continuing education units and general professional development opportunities for attendees. Keynote speakers, guest panelists and general sessions cover a diverse array of topics related to the practice, research and professional training related to the total well-being of our world community. In addition to over 80 presentations, the Annual Business and Committee meetings are held, and students and early career professionals have the opportunities to be mentored by the Association's elders and seasoned members.
Top Reasons for Attending the ABPsi Annual Convention:
Attend Dynamic Workshops on Culturally-Appropriate Mental Health Service Delivery from Leading Experts
CEU Credits Available for Psychologists, Social Workers & Allied Professionals
Participate in Community Relevant Social Justice Initiatives
Learn Innovative Approaches to Teaching Psychology Courses
Special Sessions for Undergraduate and Graduate Students
Engage in Meaningful Interactions with Psychology Professionals of Like Interests
Registration Includes:
Access to convention events
Convention Kickoff
CEs/CABP credits***
Breakout Sessions
CABP & CACOS Presentations
Ethics Presentation
Poster Sessions
Movie Night
ABPsi Business Meeting
Mbongis
Virtual Cooking
Jammin' with ABPsi
and more