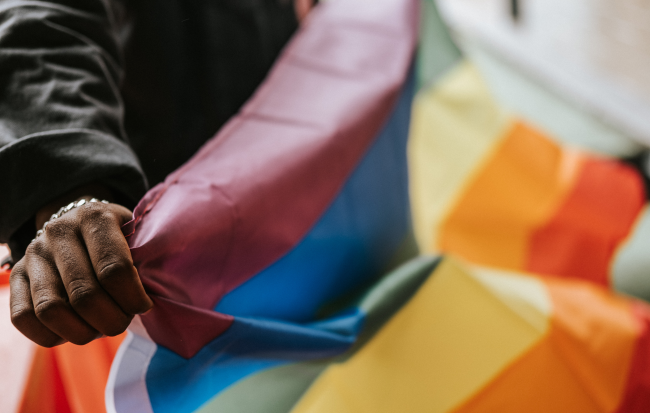 To support and uplift our LGBTQ family during Pride 2021 and beyond, we have developed a resource list offering information on practical tips for mental health and well-being, and a selection of New York-based and national organizations promoting Black LGBTQ mental health, well-being, and community building. The NYABPsi wishes a very joyful Pride 2021 to our LGBTQ family!
Mental Health, Well-being, and Empowerment Resources
Healing Resources for Black Queer and Trans Communities In this time of great change, uncertainty, and hope, the LGBT Health Resource Center has developed a list of resources to support Black members of their communities who may be in need of healing, support, therapy, and self-care.
National Queer & Trans Therapists of Color Network was established as a call to organize mental health practitioners to establish a network where therapists can deepen their analysis of healing justice and where QTPoC community can connect to care.
Mental Health, Well-being, and Empowerment Organizations
The Audre Lorde Project is a Brooklyn-based lesbian, gay, bisexual, two-spirit, trans, and gender-nonconforming BIPOC community organizing center that works for community wellness. people of color center for community organizing.
AVP (NYC Anti-Violence Project) empowers lesbian, gay, bisexual, transgender, queer, and HIV-affected communities and allies to end all forms of violence through organizing and education, and supports survivors through counseling and advocacy.
Bklyn boihood was founded in Bedford Stuyvesant, Brooklyn, with the goal of increasing visibility and community for masculine-of-center queer and trans people of color. Bklyn boihood hosts critical workshops exploring their role in redefining masculinity, as well as a range of community events.
The Black and Latino LGBTQ Coalition is an organization of Black and Latino SGL/LGBTQ leaders who have joined together to advocate, educate and marshal resources for the benefit of our Black and Latino SGL/LGBTQ community.
Black Trans Travel Fund-is a grassroots, Black Trans-led Collective, providing Black Transgender Women with financial and material resources needed to remove barriers to self-determining and accessing safer travel options.
FIERCE located in the Bronx, FIERCE is an LGBTQ youth of color-led organization that builds the leadership, political consciousness, and organizing skills of LGBTQ youth. In New York City, FIERCE organizes local grassroots campaigns to fight police harassment and violence and increased access to safe public space for LGBTQ youth.
The Okra Project is a collective addressing the global crisis faced by Black Trans people by bringing home-cooked, healthy, and culturally specific meals and resources to Black Trans People in New York City.

*The views expressed in the content of the above websites belong to the content creators and not the NYABPsi organization, its Board members, or affiliates. These websites are shared for general information purposes only.